S-AWC: Super All-Wheel Control
Mitsubishi S-AWC in Charlottetown PEI
Mitsubishi's Super All-Wheel Control (S-AWC) delivers a unique driving experience, unlike any other drivetrain. This unique system is one of the most advanced and innovative drivetrains available with its next-generation engineering. Keep reading to learn more about S-AWC and browse our new inventory to find availability and pricing on the vehicles that feature this impressive system.
Mitsubishi Super All-Wheel Control
The Super All-Wheel Control system uses three systems to help maximize the control and power of the vehicle's engine and wheels. One of the systems is Active Stability Control (ASC), a system of sensors that sends information about sudden changes in steering or traction to the other systems to adjust accordingly for better control of the vehicle. The next system is a hydraulic system called the Active Centre Differential (ACD), which balances the amount of torque that goes to the front and rear wheels. The third system is Active Yaw Control (AYC), which adjusts the braking force and power steering accordingly when slipping is detected for better traction. All three systems come together to deliver the most advanced four-wheel-drive system available.

WITH THIS MUCH CONTROL, WE CALL IT SUPER
Mitsubishi Motors' Super All-Wheel Control incorporates additional torque vectoring technologies to provide more predictive handling by managing the left-to-right driving and braking forces at an advanced level, for drivers who desire more control, capability and confidence - wherever and whenever they need it.
Outlander S-AWC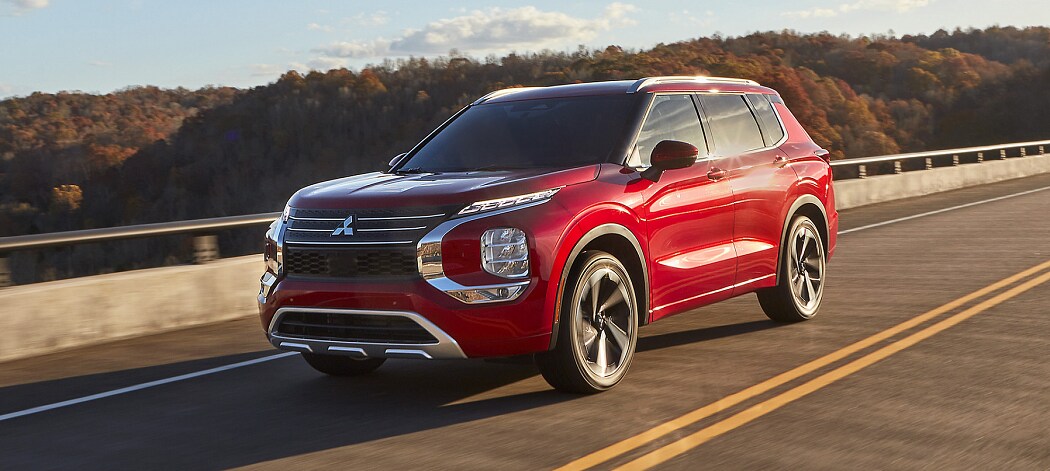 2022 Outlander S-AWC
Most Mitsubishi's can be outfitted with this drivetrain, but every Outlander in the 2022 lineup comes standard with it, including the Outlander PHEV model. Enjoy taking the road less travelled, confidently knowing that the Outlander's S-AWC system has you covered. The convenient dial selector allows you to utilize six driving modes for unmatched control in every situation. Whatever you prioritize, the Outlander has you covered. From the standard specifications with the ES S-AWC trim such as heated front seats, a blind-spot warning system, and Apple CarPlay and Android Auto connectivity, to the highest GT S-AWC trim which includes desirable features such as a premium Bose audio system, lane departure prevention, and a head-up display.
Eclipse Cross S-AWC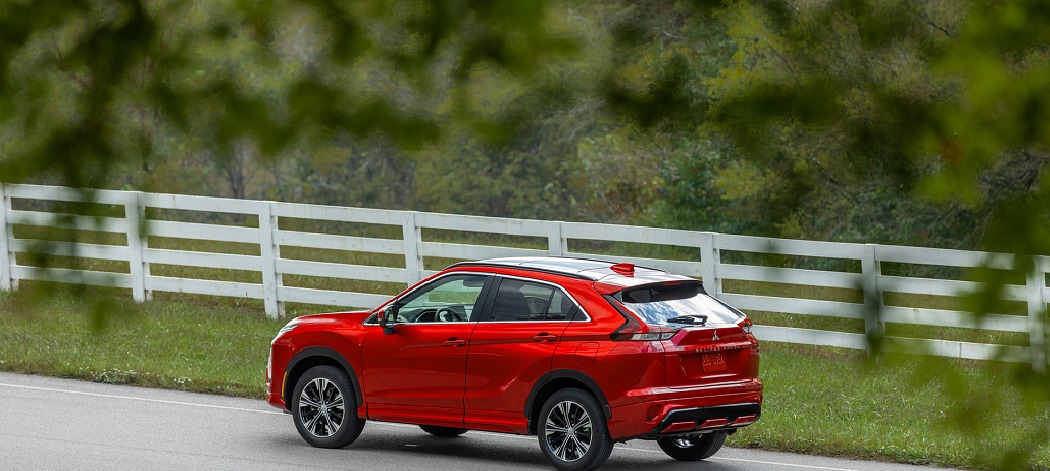 2022 Eclipse Cross S-AWC
The 2022 Eclipse Cross features the Super All-Wheel Control system as a standard feature, all at the push of a button. Experience unmatched traction during snowy winter months in your favourite SUV with this traction-enhancing system.
Contact Us!
Contact us to learn more about the S-AWC system or book a test drive with us in Charlottetown, Prince Edward Island, to take one of our vehicles equipped with this drivetrain out for a spin and feel the difference yourself. At Charlottetown Mitsubishi, we pride ourselves on delivering unmatched customer service for all your automotive wants and needs. We can't wait to hear from you!
Make an Inquiry