Popular Pre-Owned Vehicles in Prince Edward Island
At Charlottetown Mitsubishi, we offer more than a varied selection of Mitsubishi's latest models. Whether you're based in Charlottetown, PEI or any of the neighbouring areas of Kensington, Souris, Montague, or Summerside, you can find plenty of popular and affordable options among our certified pre-owned and used inventory. If you're in the market for your next vehicle, get to know a few of these fan-favourite pre-owned models from our fleet before visiting our dealership for a closer look.
Pre-Owned Mitsubishi Lancer
It may no longer be in production, but the Lancer sedan remains popular among Mitsubishi lovers, and for good reason. With a four-cylinder engine residing under its hood, this beloved sedan packs solid pep for its segment in nearly 170 horsepower. The pre-owned Mitsubishi Lancer also boasts responsive acceleration and athletic handling, making it an excellent choice for those who enjoy zipping around town on errands in a smaller package.
This long-running sedan can also hold its own in rougher conditions, as it comes with Mitsubishi's patented All-Wheel Control system, which maintains optimal traction and stability in inclement weather. On the inside, the Lancer's cabin is welcoming and spacious enough to comfortably accommodate up to five passengers, with foldable rear seats enhancing its storage capacity for more demanding errands. If you need an on-road companion for your daily city-slicking needs, look no further than our pre-owned Mitsubishi Lancer.
Pre-Owned Mitsubishi Eclipse Cross
Those who crave modern amenities and a sleek design in something a little bigger than a sedan can find what they're looking for in a pre-owned Mitsubishi Eclipse Cross. This stunning crossover boasts a sporty exterior with lines in all the right places and an interior with plenty of storage space to take the edge off your toughest daily tasks.
A 1.5-litre four-cylinder engine powers the pre-owned Mitsubishi Eclipse Cross, with a continuously variable transmission providing smooth, seamless shifts. Whether you're hitting the town or cruising on the highway, you'll enjoy a smooth, composed ride at the wheel of this pre-owned crossover.
Pre-Owned Mitsubishi Outlander
The Outlander has been one of the most popular SUVs on the market for many years, and for more than a few reasons. Between its comfortable interior, streamlined body work, and reliable performance, there's a lot to like about the pre-owned Mitsubishi Outlander.
This SUV offers responsive acceleration and a comfortable ride allowing drivers to hit both the town and highway with the utmost confidence. And if you enjoy weekend cruising or taking on the open road at top speeds, you won't see your drive tarnished by unpleasant engine noises, as the pre-owned Outlander boasts a quiet cabin. Whatever your pleasure or priority, you'll find this long-running Mitsubishi SUV is more than up to the task.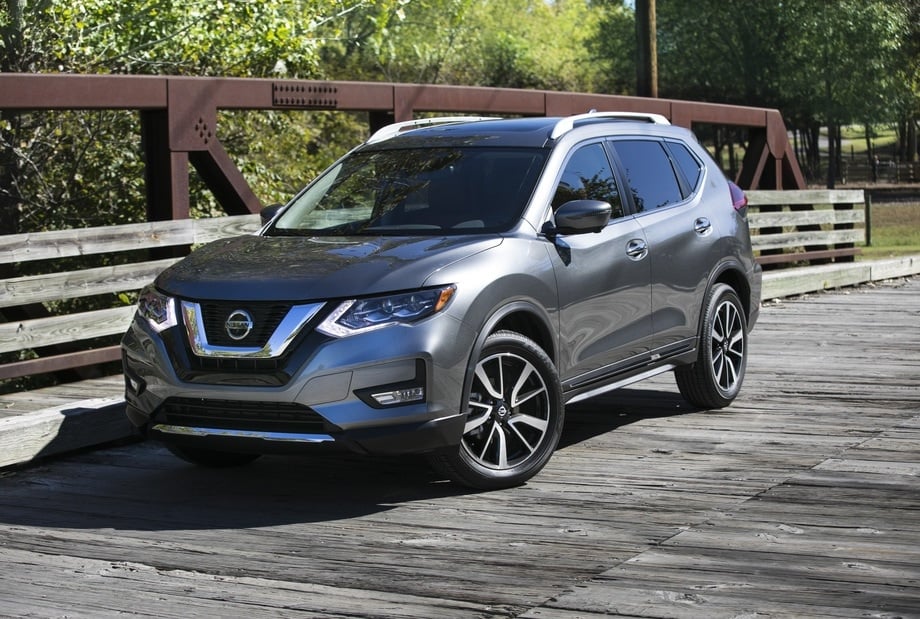 Pre-Owned Nissan Rogue
In addition to a vast selection of pre-owned Mitsubishi models, our used inventory boasts numerous popular vehicles from a variety of automakers, the Nissan Rogue chief among them. If you love nothing more than a relaxing ride in a cabin as comfortable as it is attractive, you'll want to get acquainted with this Nissan SUV.
It may not be a powerhouse, but its reliable powertrain, thrifty fuel economy, and welcoming interior with Zero Gravity seats make it an excellent option for tackling everyday tasks and chauffeuring the family around town. Our pre-owned Nissan Rogue is also generous in cargo space, which you can easily optimize by folding its rear seats.
Certified Pre-Owned Vehicle Warranty Protection
In addition to their numerous modern amenities, certified pre-owned vehicles are an excellent choice because, being recently-made models, they may still be covered under their factory warranty. With your purchase of a late-model, certified pre-owned Mitsubishi, you can leave our lot knowing it's still protected under the comprehensive 10-5-5 warranty plan, which covers repairs and replacement of faulty components, protects your powertrain and offers complimentary roadside assistance. For more on our available extended protection plans or how Mitsubishi's extensive 10-5-5 plan may carry over to your next pre-owned purchase, get in touch with our Charlottetown Mitsubishi dealership today.
If you'd like further details regarding our most popular pre-owned vehicles and how you can make any one of them yours, feel free to contact us, and we'll be happy to guide you through your next purchase.