2022 Mitsubishi Outlander PHEV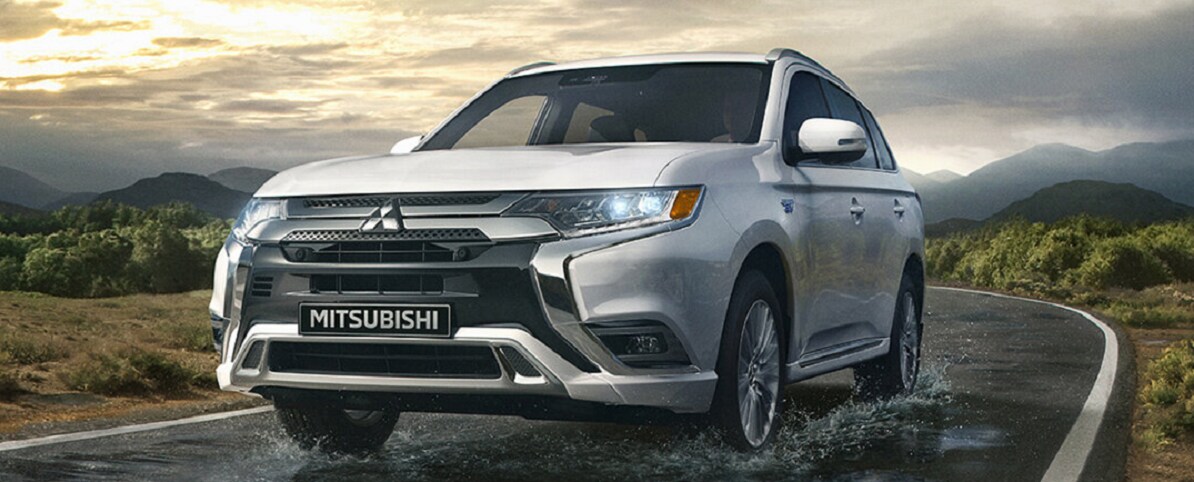 2022 Mitsubishi Outlander PHEV in Charlottetown, Prince Edward Island
The new Mitsubishi Outlander PHEV is Canada's best-selling plug-in hybrid SUV, and for more than a few reasons. In addition to being efficient and eco-friendly, this 2022 model provides optimal control and stability, a comprehensive suite of safety technology, and a comfortable, welcoming cabin for a memorable experience at the wheel. Automotive consumers in Charlottetown, Kensington, Souris, Montague, and Summerside, Prince Edward Island can get acquainted with the 2022 Mitsubishi Outlander PHEV at Charlottetown Mitsubishi, where you'll find it among our star-studded new inventory.
Performance & Efficiency
This hybrid 2022 Mitsubishi Outlander is a most compelling option for those looking to go greener. A 13.8-kWh battery pack pairs with a 2.4-litre gasoline engine for 126 horsepower and 147 lb-ft of torque, making the new Outlander PHEV a great choice for city slickers who spend their days zipping around town on errand runs. This SUV also boasts excellent efficiency and can be easily charged with either a standard 120-V household outlet or a 240-V charging station. Furthermore, the Outlander PHEV's three drive modes automatically balance energy savings and output for optimal efficiency, and if you hit the road on a full charge, you can enjoy this SUV's serene ride for up to 509 km. You won't have to worry about braving inclement weather and rougher conditions at the wheel of the 2022 Outlander PHEV either, as its Super All-Wheel Control system comes with several settings for enhanced control and responsiveness on various surfaces.
2022 Mitsubishi Outlander PHEV - Interior Style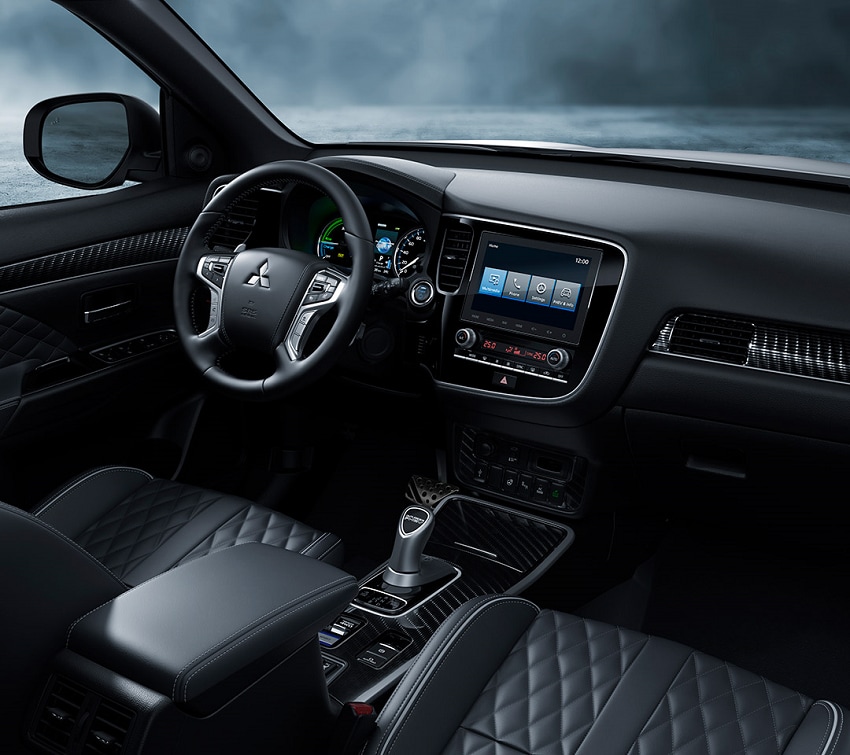 2022 Mitsubishi Outlander PHEV - Exterior Style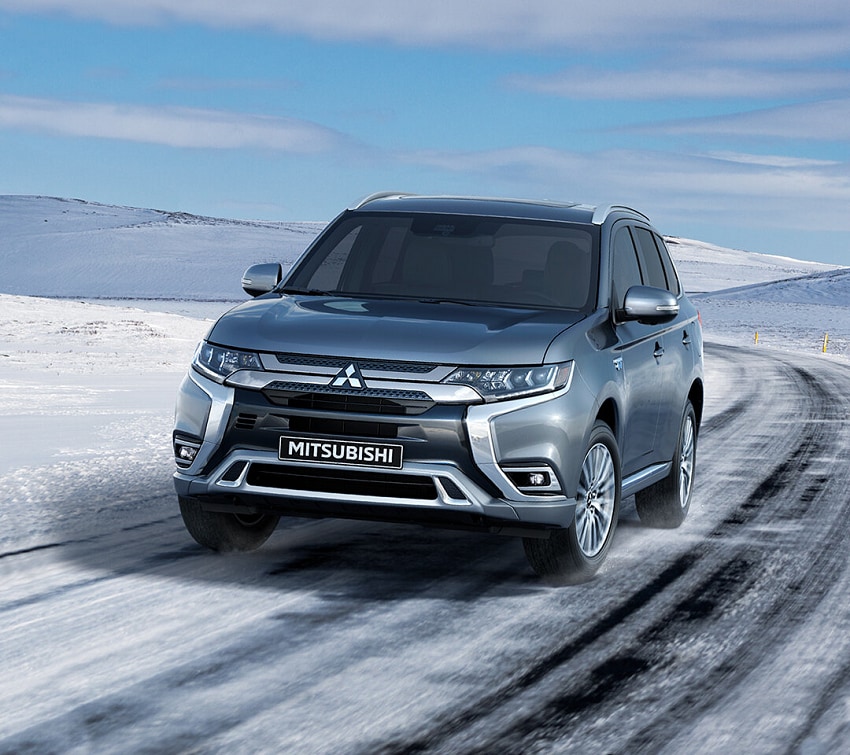 Design
The 2022 Mitsubishi Outlander PHEV is a sight to behold thanks to its mature, elegant exterior design and sleek 18-inch alloy wheels. With a stunning front end, lovely contours, and lines in all the right places, this Mitsubishi SUV will be sure to turn heads. Canada's best-selling PHEV SUV can be personalized with a great selection of custom exterior paint colours. The Outlander PHEV's interior is just as easy on the eyes, and it's generous in comforts and amenities as well. In addition to a stunning layout, this SUV's five-seat cabin boasts faux-suede or available quilted leather seating, dual-zone automatic climate control, heated front seats, and a leather-wrapped steering wheel for optimal, personalized comfort. Simply put, the 2022 Mitsubishi Outlander PHEV offers everything you'll need to enjoy its ride to the fullest.
Safety
Those who value a varied suite of safety technology will be thrilled to hear the new Outlander PHEV offers an extensive lineup of popular functions. A Blind Spot Warning feature and Rear Cross Traffic Alert both come standard to give you an extra set of eyes and help you stay out of harm's way, while an available Lane Departure Warning function does its part to keep you in an optimal lane position. Other popular features include a Forward Collision Mitigation system that helps minimize the potential for danger, and Adaptive Cruise Control, which makes easy work of braving the road ahead, especially on longer highway jaunts.
Trims
The 2022 Mitsubishi Outlander PHEV comes in four available trims, each more compelling than the next. The standard SE S-AWC model is as versatile an SUV as you'll find on the market, while the LE S-AWC trim comes with popular amenities like a heated steering wheel, a power glass sunroof, and a power liftgate. Those looking for some extra style points will want to get acquainted with the 2022 Outlander Black Edition S-AWC, which offers quilted leather upholstery, dark alloy wheels, aluminum pedals, and a black headliner for a bold aesthetic on both the inside and outside. Rounding out this hybrid SUV lineup is the GT S-AWC trim, which includes a Multi-View Camera System, Adaptive Cruise Control, and an eight-speaker Mitsubishi power sound system.
Mitsubishi Warranty Coverage
Regardless of which 2022 Outlander PHEV trim you choose to make yours, you'll leave Charlottetown Mitsubishi knowing your SUV is protected thanks to Mitsubishi's comprehensive 10-5-5 warranty plan. This extensive package includes new vehicle warranty coverage for five years or 100,000 km - whichever comes first - and protects your Outlander PHEV's powertrain and battery pack for up to 10 years or 160,000 km. Rounding out the 10-5-5 plan is five years' worth of roadside assistance with no mileage cap, which gives you the comfort of knowing help is always near if ever you need it.
For more on the 2022 Mitsubishi Outlander PHEV and the 10-5-5 warranty plan, contact us at Charlottetown Mitsubishi, and we'll happily fill you in.
2022 Mitsubishi Outlander PHEV Inventory in Charlottetown, Prince Edward Island
The Mitsubishi name and all trademarks are managed by Mitsubishi Auto Canada