Compare: 2020 Mitsubishi Outlander vs 2020 Mazda CX-5
2020 Mitsubishi Outlander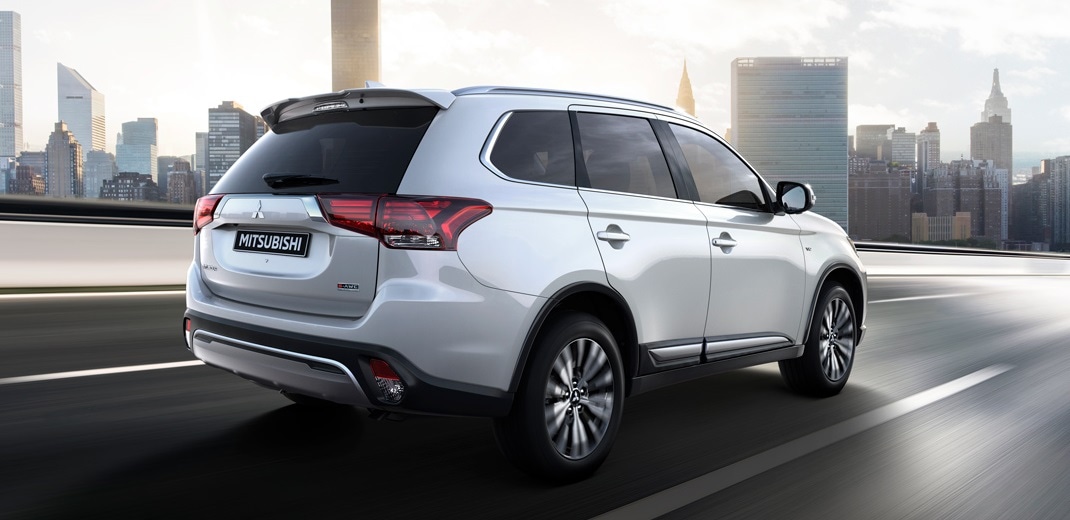 2020 Mazda CX-5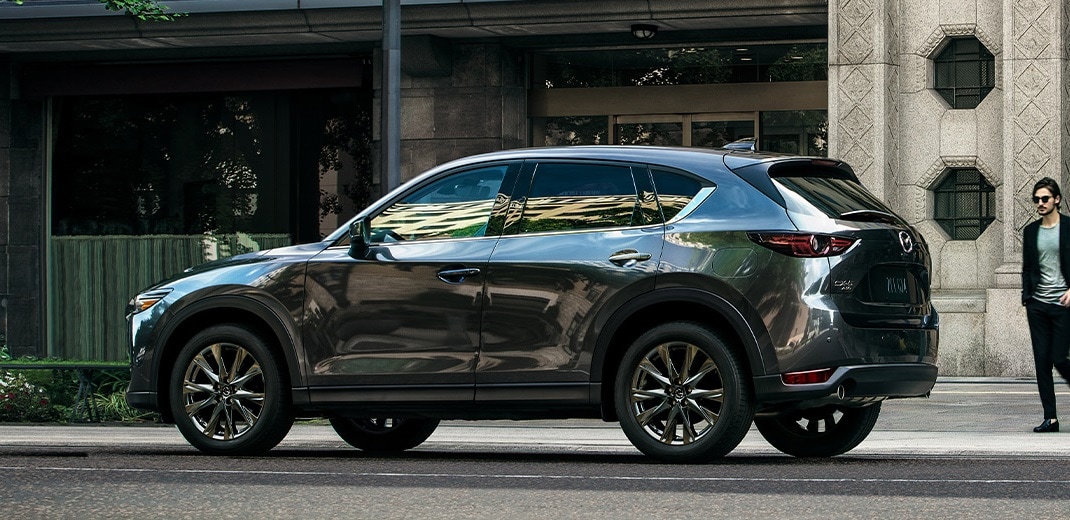 2020 Mitsubishi Outlander vs 2020 Mazda CX-5 at Charlottetown Mitsubishi
The popularity of the traditional sedan has slowly taken a backseat to the rise of the various crossover segments. Residents of Summerside, Montague, Kensington, and Souris, PE, enjoy the versatility and capabilities that crossovers offer. With a wide array of designed and engineered features to enhance your driving experience, the various crossover segments have seen a recent rise in popularity, especially with the introduction of new models. It seems as though manufacturers are releasing a new model or a redesigned one every quarter. This competition only benefits automotive consumers as they are offered a variety of choices. Consumers can find a crossover in the sub-compact, compact, mid-size, and full-size segments. The increase in competition has also resulted in advancements in safety, technology, comfort, and performance. Two such vehicles have been going head to head for years now; the 2020 Mitsubishi Outlander and 2020 Mazda CX-5. Each of these two vehicles offers the features that automotive consumers yearn for; however, only one is the complete package. At Charlestown Mitsubishi, we are proud to offer a new inventory of 2020 Mitsubishi Outlander for your consideration. The five or seven-passenger crossover comes in either a gas-powered powertrain or the best-selling plug-in hybrid SUV. Continue reading for more information regarding the comparison between these two vehicles.
Comparing Safety and Comfort
The Mitsubishi Outlander and Mazda CX-5 offer an abundance of safety features that are designed to keep you and your occupants safe. Not only are they both safe, but they also provide a high level of comfort; however, the Outlander, with its seven-passenger seating and refined chassis, is more enjoyable to drive. Those longs drives won't be hard on the body because of its larger platform, while the CX-5 is designed with a more rugged chassis and driving dynamics. They both also received a five-star safety rating from the National Highway Traffic Safety Administration. Mitsubishi RISE chassis is the outcome of years of research and development, and the results speak for themselves.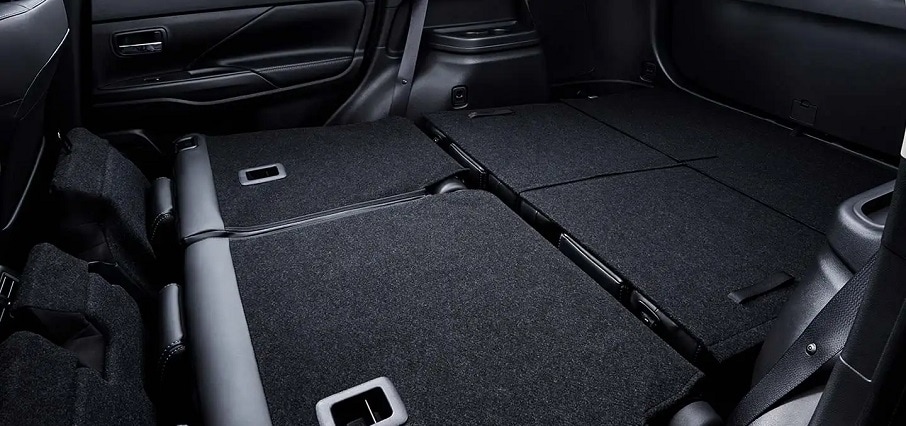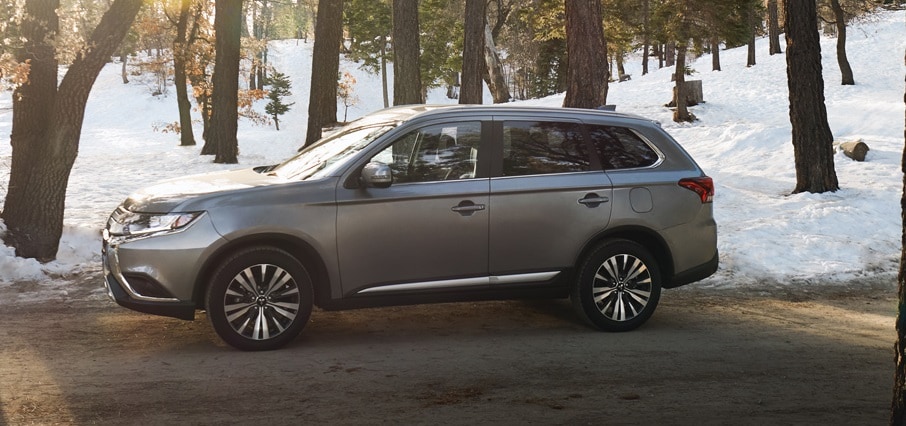 Comparing Drivetrain and Performance
The 2020 Mitsubishi Outlander offers consumers a choice of three different drivetrains while the CX-5 does the same. However, the Outlander offers an electric powertrain, which the CX-5 does not have. The Outlanders base engine is a 2.4-litre MIVEC four-cylinder that produces 166 horsepower and 162 lb-ft of torque, while a V6 option with its 3.0-litre engine produces 224-horsepower. The class-exclusive PHEV plug-in hybrid electric vehicle is a unique blend of gasoline and electric power. The 2.4-litre is paired to a continuously variable transmission while the V6 boats a regular six-speed automatic transmission. The 2020 Mazda CX-5 offers a base 2.5-litre four-cylinder engine, a 2.5-litre turbocharged four-cylinder, and a 2.2-litre turbo diesel. As the only plug-in crossover in the segment, the Outlander provides an experience that the CX-5 can't offer.
Comparing Interior Features and Dimensions
The 2020 Mitsubishi Outlander is the only vehicle in the segment which offers standard 3rd-row seating. This added benefit allows owners to transport two extra individuals or have extra space for cargo. The Mazda CX-5 has a maximum seating capacity for five passengers. The Outlander, with its larger interior dimensions, allows passengers to feel more relaxed and less cramped. Due to the CX-5's exterior design, interior space is reduced; head, leg and shoulder room feel tight and hassle. Both vehicles offer Apple CarPlay and Android Auto; however, the Outlander is more ergonomically laid out for ease of use. The GT plug-in hybrid has an exclusive 1500-watt AC power supply with two outlets. If you're out camping or at a tailgate party, you can even plug in an LED TV.
Comparing Warranty and Cost
Both vehicles are backed by some of the industry's best warranties; however, the Outlander provides a 10-year 160,000 km powertrain warranty while the CX-5 only has 5-years. In terms of cost, the Outlander starts at $29,998 and tops out at $38,598; the CX-5 starts at $30,031 and is fully loaded at $43,981. Though there is a difference in price between the two, the Outlander offers safety, convenience, design, standard all-wheel drive, and so much more. It's clear the 2020 Outlander is the clear winner in this head to head. Contact us for more information regarding the 2020 Mitsubishi Outlander, and one of our product specialists will be happy to help you.
2020 Mitsubishi Outlander Inventory in Charlottetown, PE
The Mitsubishi name and all trademarks are managed by Mitsubishi Auto Canada